Brighten your Home All Year Round with a Flower Subscription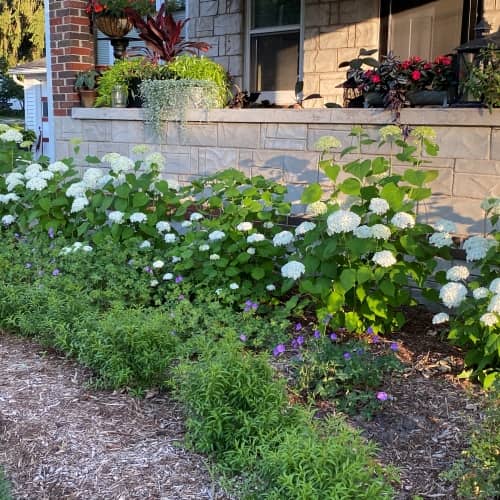 Why Opt For a Flower Subscription?
Flower subscriptions serve as a personal gardener, delivering fresh, beautifully arranged blooms to your door on a regular schedule. They offer a seamless and delightful way to keep your home looking elegant and inviting, mirroring the dynamic dance of the seasons outside.
The Benefits of a Flower Subscription
Ever-Changing Display: Flower subscriptions offer the delight of seasonal variety, providing an ever-changing display that keeps your living spaces fresh and inviting.
Maintenance-Free Beauty: There's no need for a green thumb—these blooms arrive ready to display, offering a maintenance-free solution to elevate your home decor.
Elevated Atmosphere: As affirmed by science, flowers have a remarkable ability to boost mood and improve indoor air quality. They truly are the gift that keeps on giving!
How To Choose Your Subscription
As you embark on your flower subscription journey, remember to choose a service that:
Provides variety, reflecting the breadth of nature's botanical palette.
Prioritizes longevity, ensuring you can enjoy your blooms for longer.
Offers seamless service, aligning with your lifestyle for a hassle-free experience.
Easy Care Tips For Your Subscription Blooms
Maintaining your flowers is as simple as one, two, three:
Upon arrival, trim the stems to encourage water uptake.
Refresh the water every few days to keep blooms vibrant.
Display your flowers away from direct sunlight—these blooms prefer a bit of shade!
Imagine The Changing Seasons Inside Your Home
Envision your living space, constantly evolving and reflecting the beauty of changing floral trends. With a flower subscription, this can be your reality. Vibrant, blooming flowers can infuse your rooms with life and color. What makes this even more special? You get to collect these floral treasures at a local establishment or directly from my home farm, adding a touch of adventure and personal connection to your floral journey.
Wrapping Up
Just as I'm dedicated to beautifying our beautiful Waterloo with low-maintenance landscapes, I encourage you to consider bringing the year-round beauty of nature indoors with a flower subscription. It's like having your own private flower show, right in the comfort of your sophisticated home. Experience the transformative power of nature today with your own flower subscription!
Unsure which service fits your yard? Curious about local, in-season plants?