Services
Customized Landscape and Floral Design With Heart & Art
Landscape Design
Your property is a reflection of your personality and lifestyle. Let us transform your yard into a customized stunning outdoor space you can enjoy all year long. If you are a proud homeowner within a 30-mile radius of Waterloo, Wisconsin, I can deliver my expert landscaping design services to you.
Enjoy landscapes customized for your unique outdoor space, incorporating Wisconsin trees, shrubs, plants, and flowers that will thrive in your yard. I take into account your personal preferences, as well as the architecture of your home, to create designs that increase curb-appeal and property value.
You'll be the envy of the neighborhood, impressing your guests and fellow homeowners. But it's not just about appearances – I also focus on creating designs that reduce stress and infuse tranquility. Whether you're looking for a fragrant garden or a hummingbird-friendly patio scene, I will design your vision with passion and care.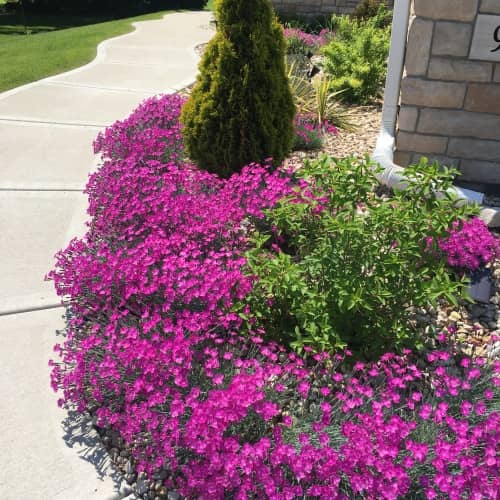 Landscape Maintenance
I provide a personal touch when it comes to landscape maintenance. My goal is to help increase the value of your property by ensuring that your outdoor space is in pristine health and appearance.
I take pride in keeping your property beautiful with services ranging from deadheading to pruning and more. We'll work together on a maintenance plan that fits your budget and meets your needs, whether you need weekly, bi-weekly, or monthly maintenance. My goal is to ensure your outdoor space looks inviting and serene (within a 30-mile radius of Waterloo, WI).
Managing your property can be overwhelming. Reduce stress and eliminate worry while improving your property aesthetics and promoting tranquility. With my expert landscape maintenance plans, you can rest assured that your plants will always look their best.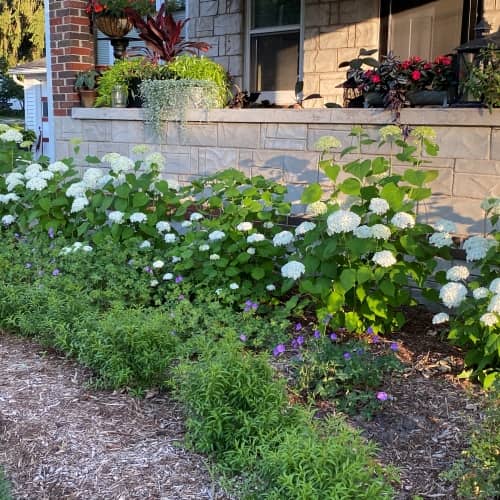 Consulting & Onsite Teaching
DIY enthusiasts use my consulting services to help create their own landscape masterpieces. I understand the joy of spending precious time outdoors instead of in a home office. I get the pride in earning calluses and enjoying the bounty of your manual labor. You may want to find fitness and beauty in your landscaping projects.
My goal is to help you create that beautiful and functional outdoor space with pride. I know that novice mistakes can be costly, which is why I provide tried-and-true best practices. I will meet with you on your property to discuss your goals and provide personalized recommendations that fit your unique needs.
You'll have a partner who understands your vision and is committed to helping you achieve it. Whether you're looking to create a peaceful oasis, a vibrant garden, or a functional outdoor living space, I can help you bring your ideas to life.
Flower Farming
Do you appreciate the beauty of local organic flower arrangements? If you want fresh cut flowers straight from a woman-owned sustainable farm, look no further. My seasonal bouquets are created with the freshest flowers available, grown right here on my Wisconsin flower farm.
I am a Farmer-Florist and founded my own flower company Red Bilita Flowers, where I specialize in growing and arranging flowers that are fresh, local, and organic. I take pride in the fact that our flowers are so precious and difficult to find, because they do not ship well.
My flowers are varieties that your grandmother grew: highly fragrant, cut moments before they reach you, and often include varieties that are not available at your local florist or grocer. Examples include Sweet Pea, Poppies, Dahlias, Cosmos, and Zinnias.
Sign up for a subscription service, so you can enjoy these beautiful blooms all season long. Or consider my fresh organic flowers in bulk for your wedding. I look forward to beautifying your life!